Dayton Diary: May 27, 2014
On the return drive back to Brooklyn I have pen and notebook at the ready to note the roadkill tally for Kelley, and to make note of any places of interest I see advertised on the highway.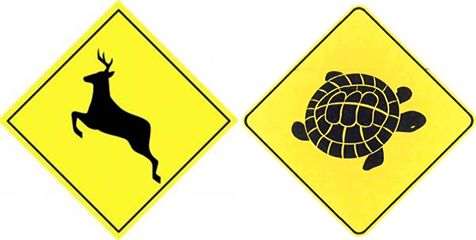 I am thinking of starting a new interactive feature called: "Places I May or May Not Like To Visit: You Be The Judge." The first candidate appears just west of Zanesville, Ohio, in the form of the "Rushing Wind Biker Church," whose stated mission is to "bring the good news of the Gospel, and reach out to the biker community and to all the unchurched people in love, acceptance and forgiveness." A commendable mission indeed, though I think they need to insert "—" after "people" and before "in love" to get the meaning they are looking for.
Next, the town of Shartlesville, Pennsylvania, offers up "Roadside America Indoor Miniature Village," self-proclaimed "world's largest known miniature village." Of course this starts me speculating about the existence of entirely unknown miniature villages dotted around the globe, but perhaps this is just me. Highlights are claimed to be "4,000 miniature people engaged in everyday pursuits" and "600 miniature light bulbs." Not to nit-pick, Roadside America, but this doesn't seem like an adequate bulb-to-person ratio: for example, my household comprises 2 people and 15 lights (though not all illuminated at the same time of course, see: Pennsylvania; global warming).
Sadly, these were actually the only two roadside attractions I saw to choose from—on an 11 hour drive? Through four states? Hard to believe, I know.
Finally, my favorite bumper sticker of the trip was "I ❤️ Explosives" (courtesy of Pennsylvania) and there's some exciting* news from the Roadkill Tally, with several species making their debut:
Coyote: 1
Fox: 2
Deer: 11
Groundhog: 5
Opossum: 3
Raccoon: 5
Turkey: 1
Turtle: 1
*Disclaimer: this is not in fact exciting
— J.Wiggs